Pia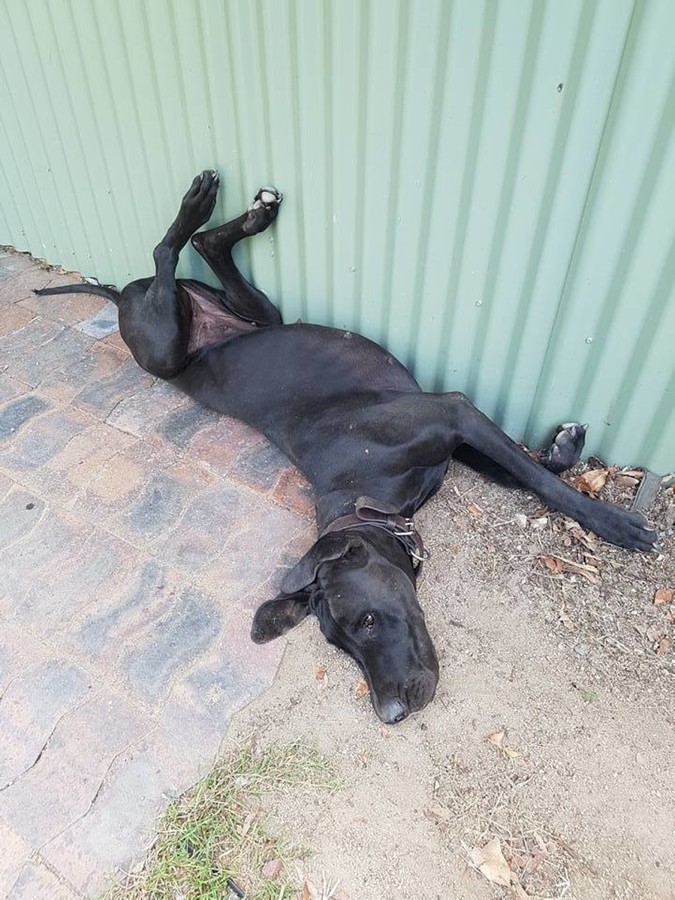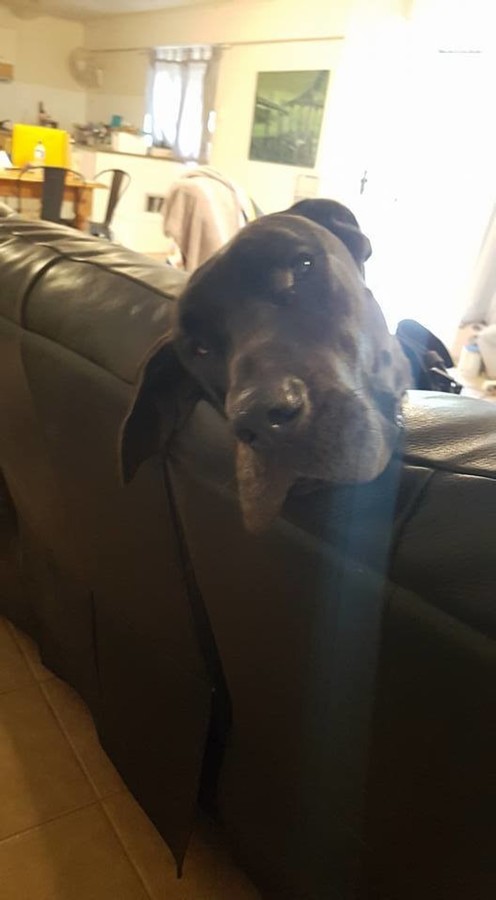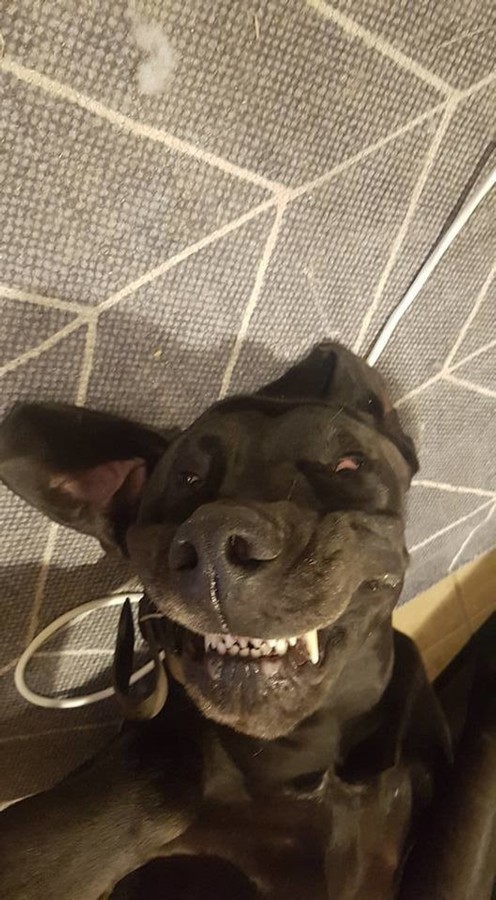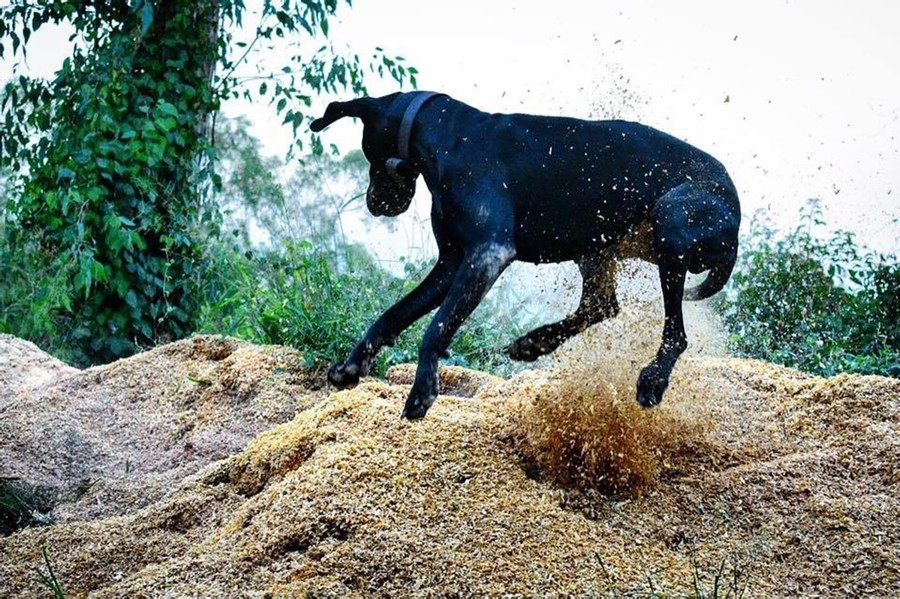 Large Female Great Dane
Located in Queensland
Not available for interstate adoption
Pia is a couch potato. A 60kg couch potato.
Being a big puppy she has crazy spurts of energy then planks down wherever she stops and sleeps.
One of the favourite games to play when she's having a crazy zoom is "The floor is lava" where she jumps for couch to couch. It's not our favourite game 😣.
She is toilet trained and now mostly crate trained and usually responds to "in your crate" because we feed her in there.
Like most danes she loves pats and attention but I don't think she was taught how to play because she's just scared of toys like ropes, balls and sticks.
She is quite submissive but is still very playful with our grumpy old boy who she loves to play bitey face with (she usual lets him win). Pia has never lived without a male doggy companion, so her new home MUST have a male doggy companion! Changing her drastically to a home with no other dog will probably cause a lot of stress.
She seems to have pretty much no basic training, not even really recognizing her own name when she first came to us. She knows her name much better now and is learning to sit and working on her recall.
She's usually very welcoming to new people and doesn't bark often and hasn't tried to jump our low fences yet.
She loves car rides and walks on leash OK but needs a bit of training and a lot of manners in general.
Medical Notes
Her desexing is booked in but hasn't been done yet. She will be ready to go to her new home in a few weeks. So taking applications now.
Adoption Process
Fill out an online adoption form: https://aus1.sheltermanager.com/service?account=mb1135&method=online_form_html&formid=19
Please note:
no phone calls - they will not be answered. Our volunteers work full time (some more than one job) and do not have time to take phone calls. All correspondence is done via email.
the foster carer will contact you to arrange a meet in their own time. We ask that you make time to come to the foster carers location/nearby. More than one trip is normally needed, so if you are unable to travel then we cannot accept your application.
If you are applying from interstate, visit our Facebook page and read the the rules: https://www.facebook.com/adoptadanerescue/photos/a.1830553200304337.1073741839.1447404678619193/2247223678637285/?type=3&theater
Pia's details
Age: 2 years
Adoption Fee: $395
Desexed? Yes
Vaccinated? Yes
Wormed? Yes
Heart Worm Treated? Yes
Rescue Group: Great Dane Rescue Queensland
Contact: AdoptADane Rescue Qld Inc
Email: Send enquiry email